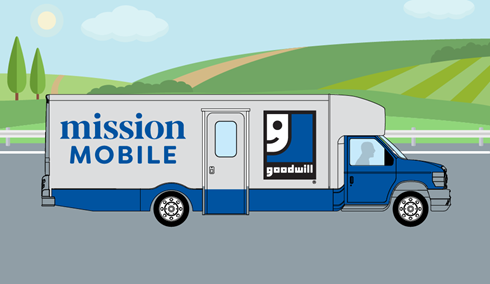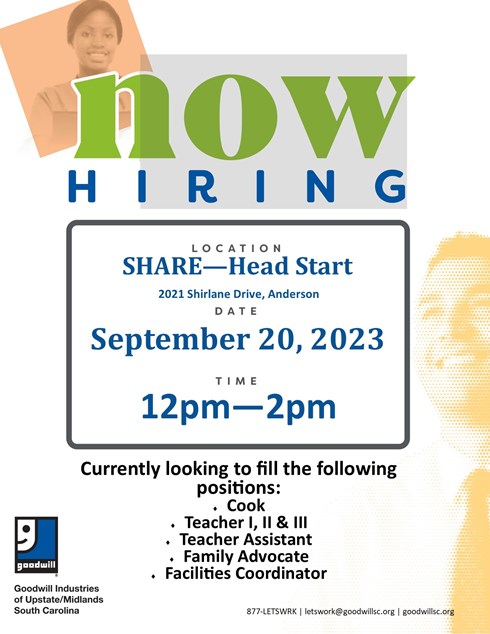 Mission Mobile Rolls to Anderson for Hiring Event at SHARE-Head Start
September 20, 2023
12:00 PM — 2:00 PM
2021 Shirlane Drive, Anderson, SC
Mission on the Road!
Our mission is helping the community through their employment journey, making the job search more convenient for every job seeker according to their individual's needs.
Our experts will guide you at every step, offering career coaching, access to job search, connecting with potential employers, referrals to community resources, providing training to increase job opportunities, and resume writing assistance. Bilingual services available per request.
All-in-One unit to help overcome employment barriers throughout the Upstate & Midlands. Because we understand you!
Partner name
Share Head Start - Anderson
Location:
2021 Shirlane Dr Anderson
Date: 9/20/2023
Time: 12p-2p
List Services: (According to the event)
SHARE Birth to Five is a school readiness program that provides comprehensive child development services to eligible families. The overall purpose is to provide a program that will give preschool children and their families a variety of experiences which will broaden their horizons and their understanding of the world in which they live, expand their thinking, improve their health, build self-confidence and self concepts that will better assist them living with themselves and others.
Hiring for the following positions:

Teacher (I, II & III)
Cook
Teacher Assistant
Family Advocate
Benefits to attend
Promote awareness of job openings
Mission Mobile Exposure.
Strengthen community ties.
 Don't miss this resourceful event; our goal is to provide high quality and comprehensive services to all.