Furniture
Give old furniture a new lease on life — donate it to Goodwill. Drop off at your nearest donation center and know your favorite old rocking chair will continue to rock on. Even better? It'll help people in your community connect with career services, too.
good items to donate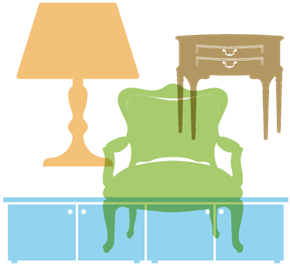 Chairs
Ottomans
Couches
Stools
Recliners
Tables
Lamps
Bookshelves
Desks
Rockers and Gliders
End Tables
Kitchen Tables
Coffee Tables
Periodic Tables (kidding, of course)
Shelving
goodwill can't accept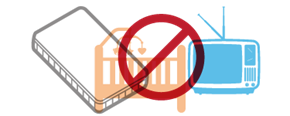 Bed frames
Mattresses and box springs
Cribs
Cathode ray tube (CRT) televisions
What about pick-up?
Goodwill cannot offer residential or business pick-up. With locations across the Upstate and Midlands, we bet there's a donation center near you.
What's it worth?
Check out our valuation guide for help in determining the value of donate furniture our housewares.